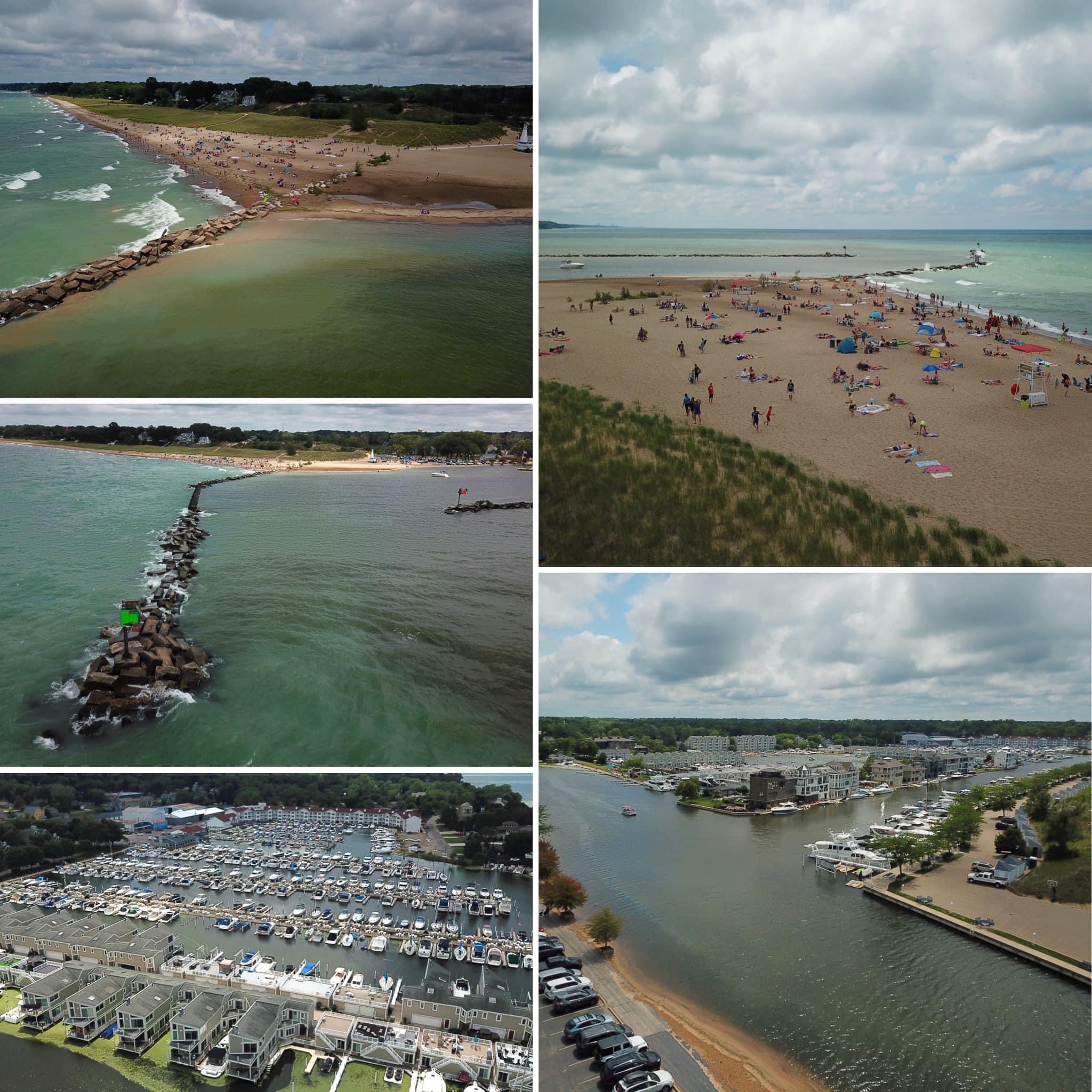 New Buffalo's City's nearly 800ft of sandy beach and Lakefront Parks are located on the North end of Whittaker Street, just across the Galien River Bridge.
Per City Ordinance 180, animals are not allowed on the City beach or City parks.
Parking fees begin April 1st and end October 31st. Sunsets and sunrises are still free.
Pay to Park is enforced between 8:00 AM and 8:00 PM.
Beach Parking Fee Schedule
Daily Parking
April 1st - June 30th $15.00
July 1st - August 16th $20.00
August 17th - October 31st $15.00
3 Hour Parking is $7.50
Pay with a credit card at one of the two kiosks located at the entrance or near the beach warning flags.
The Passport Parking app is available at Apple App Store or Google Play Store.
City Beach Kayak and Paddleboard Rental
Third Coast Surf Shop offers rentals and lessons for kayaks and paddleboards at the City Boat Launch, across from the City Beach parking lot.
Please see the City's Water Trails page for information on paddling the Galien River and Lake Michigan.
 E.K. WARREN'S GIFT

The City Beach, City Boat Launch, City Riverfront, and Lions Pavilion Park are all part of a single piece of property given as a gift forever to the Village (now City) of New Buffalo on June 18, 1924 through a deed by the Warren Featherbone Company, showing the generosity of its founder, Edward K. Warren.  In 1979, the City of New Buffalo received a quit claim deed from the Warren Featherbone Company extinguishing any reversionary right or interest.